Guessing and hoping for the best, is not a recipe for success in any market or business. With millions of products on Amazon and many different variables, how can you tell what is driving the customer's actions?
A different title, a better main image, different keywords, and copy could mean the difference between a good listing and a great listing that makes a lot more money for your business.
Split Testing
Split testing or also known as A/B testing, is a method used to gather data and feedback between two or more measurable experiments. This marketing methodology is often used to measure customer behaviors on images, copy, calls-to-action, conversions, and profit.
On Amazon, you can use split testing to measure your product name, hero image, or even product descriptions to determine what works better. Knowing what works will in return allow you to make decisions that will lead to higher conversions and profit for your business.
PickFu Coupon Code
Use this Coupon Code to save 50% Off PickFu to split test your Amazon product decisions.
Related Post: Feedbackwhiz reviews & coupon - 50% Off Special Offer
Split Testing On Amazon FBA
Split testing on Amazon is a powerful method that can give you an unfair advantage over your competitors. Here is how you can use PickFu to make data-driven decisions.
Physical Product Design
You can use pickFu to discover the designs that resonate best with your audience.
Product Images
Find the highest converting product image that will sell that most products.
Product Listings
You can also use Pickfu to split test your product listings and create the highest converting copy.
Reviews of PickFu
Here are real customer feedbacks on PickFu split testing software.
PickFu Pricing
The PickFu polls are priced on a per response basis with the price per response determined by your subscription plan.
PickFu offers monthly pricing plans or pay-as-you-go options with no subscription required. They have three popular monthly plans: Free Forever ($0.00), Professional ($79), and Team ($299). The base price without a subscription plan starts at $50 for 50 responses. The membership plans include lower response costs as well as premium features.
| | | |
| --- | --- | --- |
| Free Forever Plan | Professional Plan | Team plan |
| $0 per month | $79 per month | $299 per month |
| $1 per response | $0.95 per response | $0.90 per response |
| Up to 100 responses per poll | Up to 500 responses per poll | Team Support (4 seats) |
| 1 Max Audience Targeting | 4 Max Audience Targeting | 4 Max Audience Targeting |
| Private Polls | Advanced Polling Included | API & Zapier Integration |
PickFu offers two types of polls: basic and advanced. The basic poll is $0 per poll + the respondent pricing. Advanced polls without a subscription plan are $30 per poll + the respondent pricing. Advanced polls are included with subscription plans.
Responses
50 or 100
Audience Targeting
1 category target
Respondent Data
Age, gender
Poll Results
Private
Accessible via URL
Responses
50, 100, 200, or 500
Audience Targeting
Up to 4 categories
Respondent Data
Age, gender, income,
ethnicity, education
Poll Results
Private
Accessible via URL
Download as cvs/pdf
Filter/search responses
PickFu Pricing Calculator
The PickFu pricing calculator is a great resource that allows you to find out how much your polls will cost. You can choose to test from 1-8 options and with 50-500 people. It will also show you exactly how much you save with a subscribed plan.
As you create your poll, the real-time invoice will update your subtotal based on the features you choose and your current subscription plan.
How to Split Test on Amazon With PickFu
Using PickFu is an easy and fast process that can be done in just a few minutes. Let's look at exactly how this process works.
First, Pick the type of poll you want to run.
There are 3 types of polls you can run on PickFu: Solo, Head-to-Head, and Ranked.
PickFu Solo Poll is perfect for testing 1 idea by itself. If you have open-ended questions to ask, this option allows you to solicit feedback on one concept.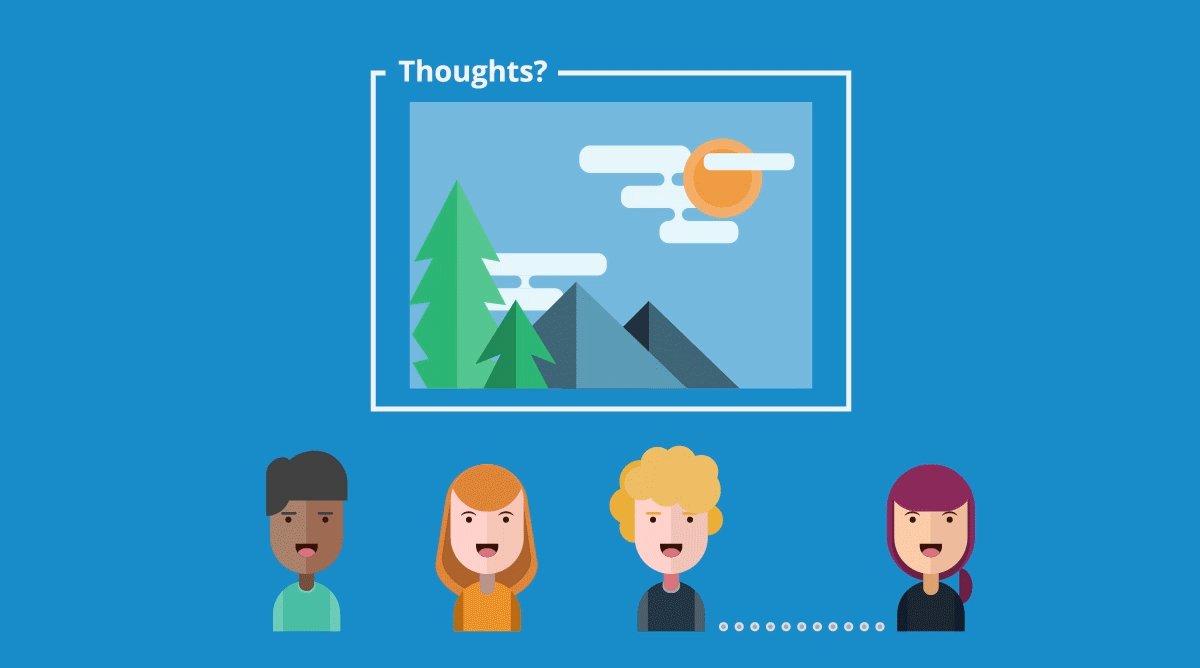 The Head-to-Head poll is great for testing 2 or more ideas against each other. These are preference polls where 2 to 8 ideas are presented to respondents in a head-to-head matchup. Each idea is tested against every other idea in the set. Respondents vote on their favorite of the two options and provide a written comment about why they chose one over the other.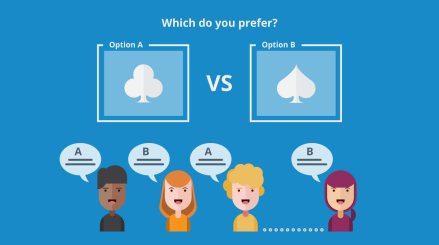 PickFu Ranked polls test 3 or more ideas all at once to find a winner. This poll presents 3 to 8 ideas to respondents in order to determine their favorite along with comments explaining their ranking. These choices are aggregated to determine the overall winner and order of rank for the rest of the ideas.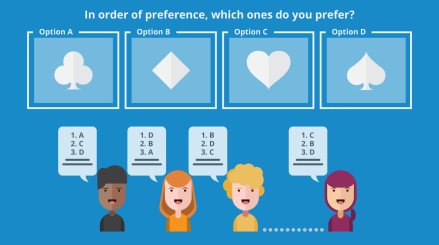 Second, ask your question and run the polls.
Here is how you run PickFu polls to get feedback in 15 minutes.
1. You ask a question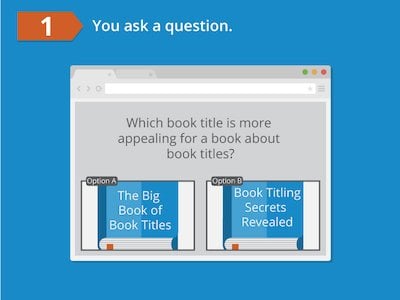 2. PickFu finds respondents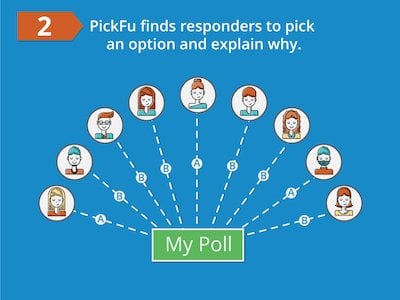 3. You get results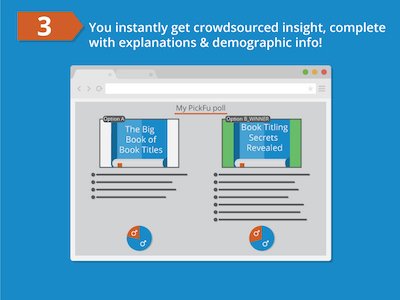 Here is a one-minute video showing how to run a PickFu poll in under 1 minute.
Take advantage of this exclusive PickFu coupon and save 50% off your first poll. Stop guessing and use unbiased data to increase your conversions and profit on Amazon.
PickFu Alternatives and Competitors
If you are looking for alternatives to PickFu, here are some great options.
Quickly and easily figure out what will make you the most profit with Splitly.
Drive Performance with A/B Testing and track your listing to see how your optimization efforts affect your ranking performance.
Automatically test every element of your listing to increase sales and profits and outsell your competition.